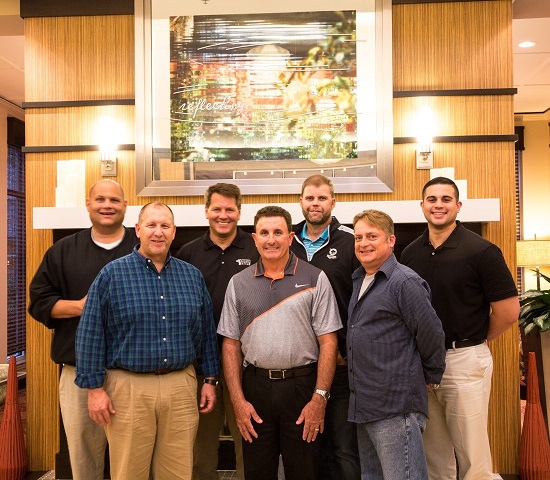 Mark Doxtader
Mark Doxtader has been in the graphic arts and converting industries for over 25 years with a focus on consumable supplies and capital equipment. As President of Carton Craft Supply, his goal in business has always been to create a company that offers specific products which are unique and solve specific production problems and challenges. Offering new technology to our customers is his primary business and he continues to build on this model while ensuring first class customer service.

P: 770-329-1589 | mark@cartoncraftsupply.com
Jerome Wojciechowski
Jerome Wojciechowski is the Southeastern Technical Sales Representative. Jerome is one of the original employees having been with the company since 1993. He had prior experience in the corrugated industry working as a corrugated box taper and eventually the machine operator has given him extensive technical expertise in the field. Jerome's main focus is supporting our BoxLine and FormLine areas in regards to sales, training and technical support.

P: 404-281-2660 | jerome@cartoncraftsupply.com
Jerry Davis
Jerry Davis is the Southwestern Technical Sales Representative. Jerry has been with the company since 1998. Prior to joining our team, he worked 12 years in the field as a Die Cutting Operator, Pre-Press, Die Maker and Structural Designer. Jerry focuses on BoxLine, FormLine and PrintLine with sales, training and technical support.

P: 972-898-0486 | jerry@cartoncraftsupply.com
Darryl Law
Darryl Law is a Technical Sales Representative with the PrintLine division and has been with the company for over 10 years. He has an additional 15 years of experience in the commercial printing industry as a Press Operator, Pressroom Supervisor and Production Manager. His main focus with the company is supporting the Cito RSP In-Line Finishing System with sales, training and technical support.

P: 404-680-3609 | darryl@printcraftsupply.com
Rick Ames
Rick Ames is a Technical Sales Representative for the Midwest area with the PrintLine division. Rick joined in 2010 and has been a great asset to our team. He comes with over 22 years of experience in the printing industry, the last 12 years working for Heidelberg USA giving demonstrations and training on offset printing presses. His main focus with the company is supporting the CITO RSP In-Line Finishing System with sales, training and technical support.

P: 312-771-1321 | rick.ames@printcraftsupply.com
Bruce Rubin
Bruce Rubin is the Technical Sales Representative for the West Coast with the BoxLine, FormLine and PrintLine Division. Bruce joined our team in 2011. He comes with over 20 years of diemaking and die cutting experience. His main focus is supporting the BoxLine and FormLine areas with sales training and technical support.
P: 323-864-2535 | bruce@cartoncraftsupply.com
Gabriel Delgadillo

Gabriel Delgadillo is the Midwestern Technical Sales Representative. Having graduated from San Diego State University in 2011, Gabriel is ready to take on a new venture and build his career with Carton Craft Supply. His main focus with the company is supporting our Formline and Boxline areas in regards to sales, training and technical support.

P: 815-347-6254 | gabriel@cartoncraftsupply.com
Rick Ruckh

Rick Ruckh is the Equipment Sales Representative. Rick has been in the graphic arts and converting industries for 27 years. His experience includes 14 years working in all areas of label converting, for the last 13 years Rick has been involved in both steel rule die and consumable sales.

P: 815-383-1191 | rick.ruckh@cartoncraftsupply.com
Abbie Hammer
Abbie Hammer has been with Carton Craft Supply since 2006. She was originally hired as the company Receptionist and was promoted to her current role in Customer Service. She is the main contact for incoming orders and additional inside sales.

P: 800-480-2486 | abbie@cartoncraftsupply.com