With experience for more than 35 years in the packaging industry BOXPLAN always listen to the needs of die maker and converter. It's a passion to simplify the processes in and around die-cutters, and to get people involved in them. Many ideas could only be pursued or perfected after they had established BOXPLAN.
BOXPLAN employs designers, service technicians and application engineers, backed up by a strong sales team and by a network of experts from all over the world – to cater for the new challenges always coming from its clients. The innovative strength of the entire team is clear from the following facts: BOXPLAN has launched a number of completely new, unique products on the market, for most of which patents have been registered.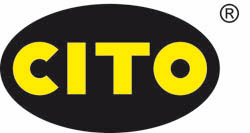 CITO-SYSTEM GmbH is one of the world's leading companies in the field of printing and paper converting. Precision tools for the printing and packaging industry are marketed by CITO GROUP subsidiaries in the UK, Italy, Austria, Czech Republic, Slovakia and Hungary, as well as through 60 local agencies around the world. CITO products and services are divided into four business areas:
BoxLine – a full range of products for the diecutting of folding and corrugated boxes and displays

FormLine – materials and components for diemaking

PrintLine – for flexo and offset printing

ProcessLine - devices to improve processes in printing, diemaking and converting

Compact Foilers, Ltd. has over 90 years experience in manufacturing web processing equipment around the world. The CF1000 and CF1000PM modules transform and bring a new dimension to your printing capabilities. They are suitable for both the application of Cold Foil and the creation of special 3D effects (Cast & Cure) using UV Varnish on all makes of conventional and UV Press.

Lasercomb, GmbH provides a complete solution for rotary and flat dieboard laser, waterjet machines, digital plotters and milling machines. With over 40 years of experience in the European market, Lasercomb specializes in high-tech products which offer solutions for the day-to-day tasks facing ambitious customers in the fields of packaging, display production and diemaking.
Technology and services for die makers, paper processing industries and box manufacturing plants.
Serviform SRL designs, manufactures and distributes technological solutions for diemakers and box manufacturing plants. Serviform SRL was formed by Foppa Fustelle, a die maker in 1946. As the need for automation and streamlining increased, we developed practices and tools that were not only useful to us but to everyone in our industry as well. Bringing these innovations and efficiencies to the market is the heart of the Serviform corporate philosophy.